BEGINNER'S MIND

Here we are one year into the pandemic. Many of us have leaned into newly established pandemic routines. Sweatpants are now appropriate for work calls, masks are the new essential outfit accessory, and zoom has become our "local" spot for social life and connection. Over this past year, we all have evolved by establishing new routines to cope with our unthinkable reality. Despite some new found comforts, a return to pre-pandemic life is starting to flourish. Schools are starting back in person, more are dining indoors, and some are even getting to hug grandparents and other loved ones for the first time since March 2020. In the presence of these "return to normal" changes, it is reasonable to feel discomfort and unfamiliarity. This week at Metro, we are reminded of a mindfulness concept called Beginner's Mind.  
Beginner's mind is about embracing a curious perspective. Amazement can occur when we take situations, no matter how often we have experienced them, with a novel outlook. When we start to take a beginner's mind approach we open ourselves up to possibility, excitement, and the opportunity for new information.  
As the world continues to "re-open" we invite you to adopt a beginner's mind. Allow yourself to experience old, well seasoned, pre-pandemic routines as if you are encountering them for the first time. What do you notice? What do you see, hear, or smell? We encourage you to approach your experiences, old or new, as if you are experiencing them as something new. Our hope is that you will find yourself more connected and engaged with the present moment.

WORDS OF ENCOURAGEMENT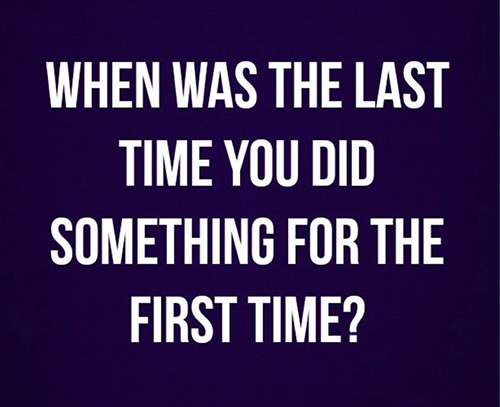 MEME OF THE WEEK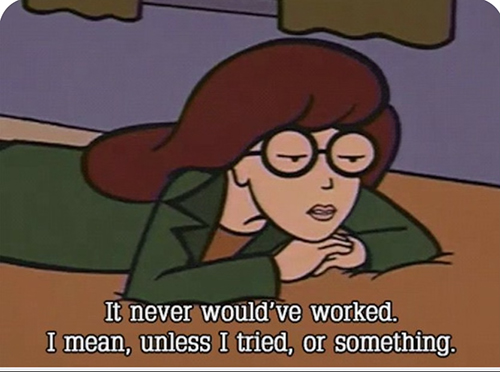 SKILL REHEARSAL
This week can you do one new activity each day? Please be mindful when trying each new activity.
We have a week to really practice out what skills of Mindfulness in DBT.
PODCAST OF THE WEEK
#68: The Lazy Genius Tries New Things
by Google Podcasts

TED TALKS
Try Something New for 30 Days | Matt Cutts
By Ted.com
BOOK OF THE WEEK
(Click below to purchase the book)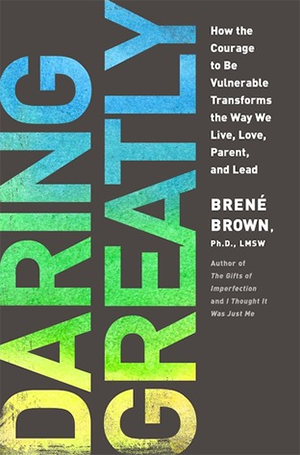 ACTIVITY
New Things To Try for 30 Days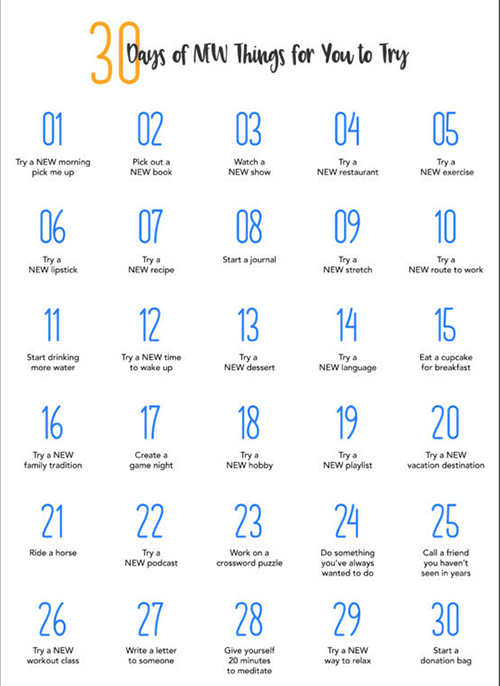 CONTRIBUTE
Click below to learn more