COURAGE

Recently, Simone Biles chose to prioritize her mental health over her competitive spirit when deciding to compete in some Olympic Events. In response to her decision, many of us have been thinking about the courage it took her to opt-out of events. Simone expressed that making this hard decision and receiving support from the public has helped her see that she is more than her gymnastic accomplishments.
The definition of courage is, "a mental or moral strength to venture, persevere, and withstand danger, fear, or difficulty". It can also mean having the capacity to step outside the bounds of convention. Simone Biles made it clear that she made her decision to honor her own mental health needs at the time. Unfortunately, our society still has trouble understanding the importance of taking care of our mental health. Simone Biles was courageous because she did what was best for her, while knowing she might not be fully understood for it.
In DBT we learn about the states of mind. There is the Emotion Mind, in which we are controlled by intense emotions. In this state, we may not be able to think rationally at all. On the other end of the spectrum, there is the Reasonable Mind. Reasonable Mind is the state in which we follow only the facts, and do not take feelings into consideration. In the center, where the Emotion and Reasonable Mind overlap, is the Wise Mind.
Wise Mind is where we are most balanced. It allows us to honor our feelings and needs, while also utilizing the facts of reality. Wise Mind allows us to make the most effective decisions without acting impulsively. Simone Biles, for example, used her Wise Mind to make an important decision. She may have had to balance her wants of competing in the games, with her safety and long term effects.
Can you think of a time when you had to balance your emotions with facts, and make a difficult decision? Do you have any examples of using your courage to make a decision? We would love to hear your experiences with courage!
WORDS OF WISDOM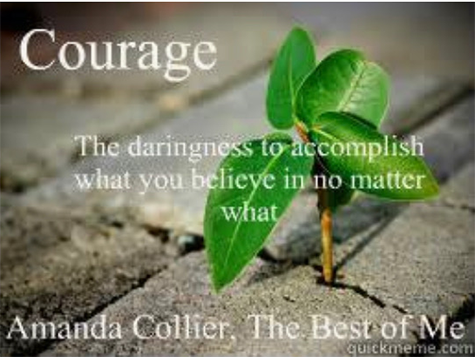 MEME OF THE WEEK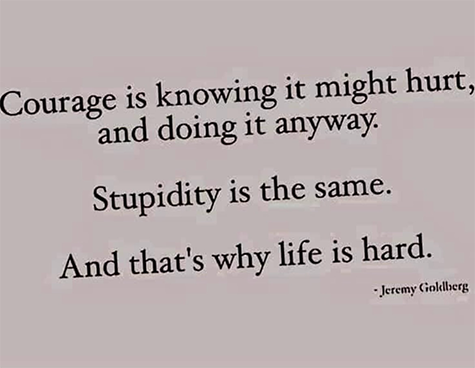 PODCAST
Good Life Project with Brene Brown

TED TALK
BOOK OF THE WEEK
(Click below to Purchase Book)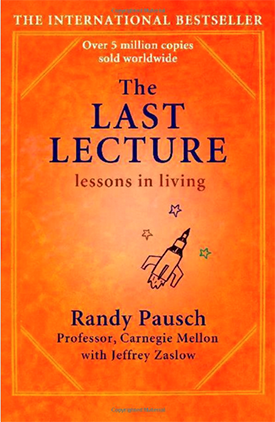 ACTIVITY
Make a Courage Jar for Kids by SunnyDayFamily.com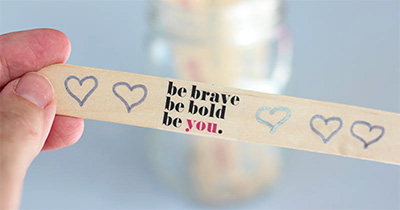 RECIPES FOR THE WEEK
ICE CREAM DESSERT