FORGIVENESS
We made it to 2022! Hopefully each and every one of you had a smooth transition into the new year. At the end of the year, we highlighted the importance of being fair to ourselves in the face of newness. Today, we want to continue being fair to ourselves when there is a need for forgiveness.
We can easily become frustrated when we do not make a desired change, or when we reflect on 2021 to focus solely on some of our less effective choices. Instead of beating ourselves up about our past decisions or actions, we can work on forgiveness as we progress forward. For example, forgiving ourselves for requesting more time, wanting more support, or needing more motivation are all acceptable.
In DBT we teach the concept of acceptance – not fighting the truth, and accepting reality as it is. However, acceptance doesn't mean you have to agree or even like what you have done in the past or in the present. Acceptance can be used as a self-forgiveness tool as it allows us to let the past go for the purpose of moving forward.
Be intentional as you focus on self-forgiveness. Set a few minutes aside to write about how and why you are struggling to forgive yourself. Spend time meditating, if needed. Then focus on changing your perspective about each point. Instead of feeling angry about a mistake, a bad decision, or a wrong choice, try practicing gratitude for the awareness you have gained.  Forgiving oneself is an important step in healing and growing.
We would love to hear your feedback on this topic! How are you practicing acceptance and self-forgiveness?
WORDS OF WISDOM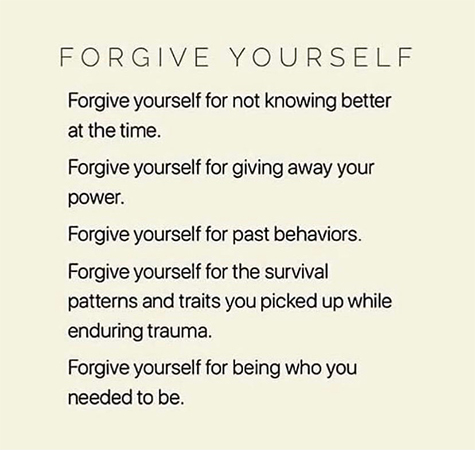 MEME OF THE WEEK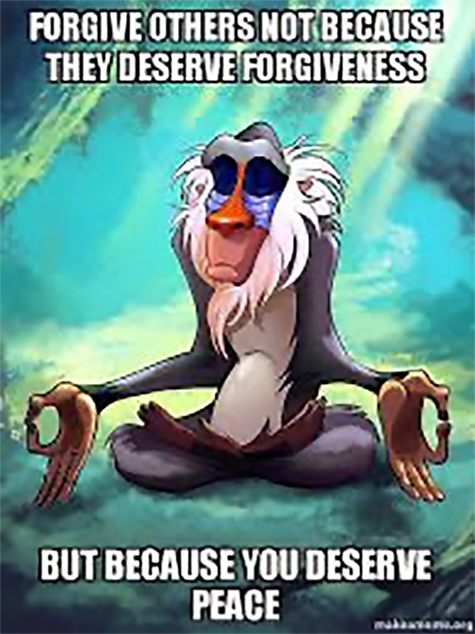 TED TALK
PODCAST
Forgiveness by Oprah Winfrey
BOOK OF THE WEEK
(Click below to Purchase Book)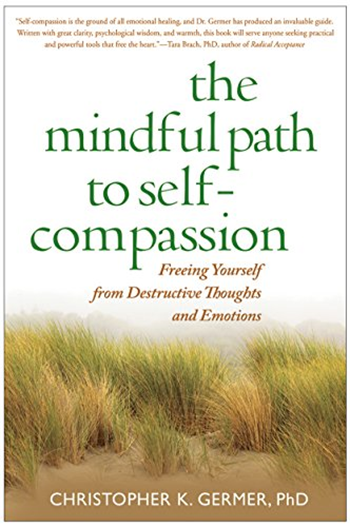 ACTIVITY
(Click below for a guided meditation)